3-room apartment, 109 sq. m
$ 1 200/м2
104 116 som/м2
Added 2 months ago
Moved up 19 hours ago
1231
1
House
monolithic, 2019 г.
Telephone number
possible connection
Toilet
2 bathrooms and more
Security
intercom, video intercom, security, cctv
Правоустанавливающие документы
equity participation agreement
Possibility of exchange
do not offer exchange
Average price
To compare real estate, House.kg uses such parameters as room number, series, location. These numbers may not match the market price, which is influenced by many factors. For more accurate data, use a professional real estate appraisal.
Sale, 3-room apartment, elite, Bishkek, Magistral
$ 130 000 $ 1 204/m2 11 279 268 som 104 489 som/m2
This apartment is 0.62% more expensive than similar ads
The price per m2 of this apartment is 0.36% cheaper than similar ads
We compared: 688 ads
Analysis accuracy: high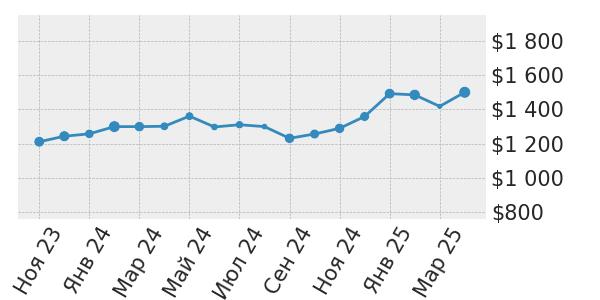 View all price changes
Compare this area with others
Description from the seller
Продаётся 3-х комнатная квартира 109 кв.м., на 11 этаже в ЖК "PARK AVENUE" (Парк Авеню) от Застройщика "Эмарк групп совместно с Бураной гранд" Жилой комплекс находится на пересечении ул. Сухе-Батора/ Южная-Магистраль. Данный комплекс премиум класса располагает в себе: 2 лифта европейской фирмы Cone - пассажирский и грузопассажирский. Высота потолков 3.30 метра Коммуникации центральные, отопление автономно газовое. Панорамное остекление, 4-х камерные алюминиевые профили. Кладка кирпичная На территории есть подземный паркинг, большой двор, воркаут зона, детские площадки. Face ID ворота, круглосуточная охрана. Квартира располагается на 11 этаже из 12. Окна смотрят на западную сторону, ориентир Южные ворота. Фасад с 1 по 2 этажи из натурального камня "Гранит", с 3 по 12 этажи "Керамогранит".